Platform Features
All-in-One
Marketing Dashboards
Build a better and stronger online presence with reputation management, social media marketing, responsive websites, review generation, and listings management tools that makes it easier for customers to find and trust your business in local search.

Listings Management
Claim, update, and fix business listings across 300 directories and websites that control local search.

Social Marketing
Grow your fan base on social media, find real-time leads, and share relevant content across all of your social channels.

Reputation Management
Monitor and manage all aspects of your online reputation, including listings, reviews, mentions, and more.

WordPress Hosting
Host your website and purchase domain names through the Social Mermaid application.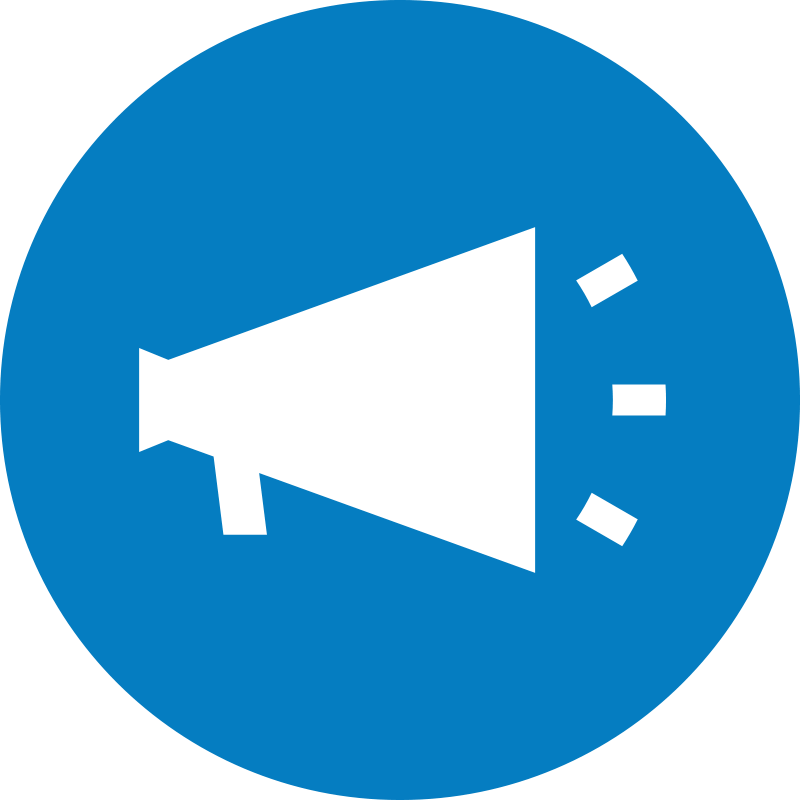 In Platform Advertising
Advertise through Google Ads, Meta Ads and more inside the application. Or enlist our PPC ad experts to help and consult with you.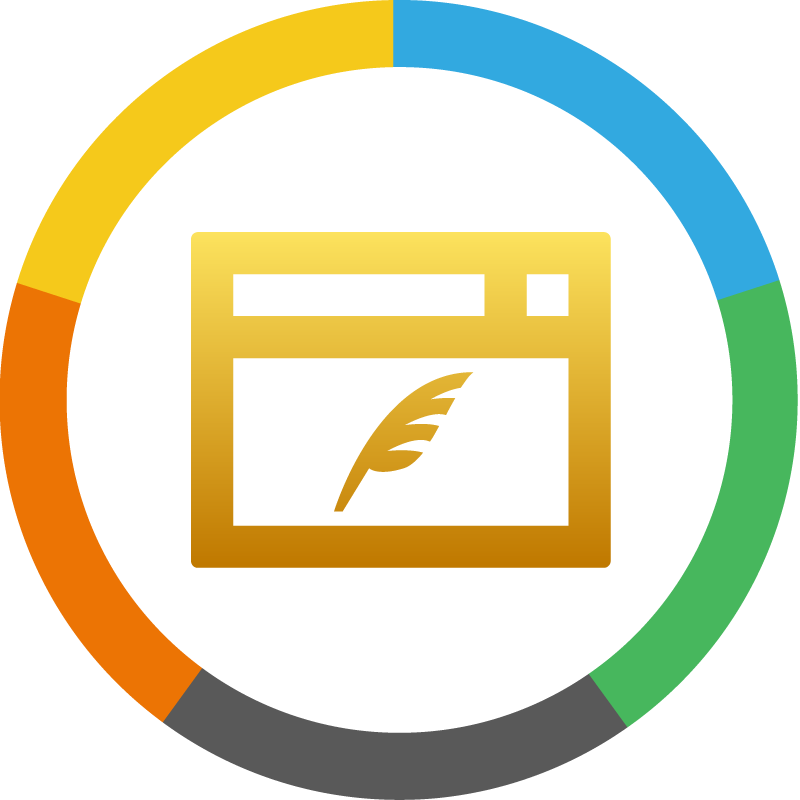 Marketing Services
We offer three levels of marketing services: do it yourself, do it with me, or do it for me.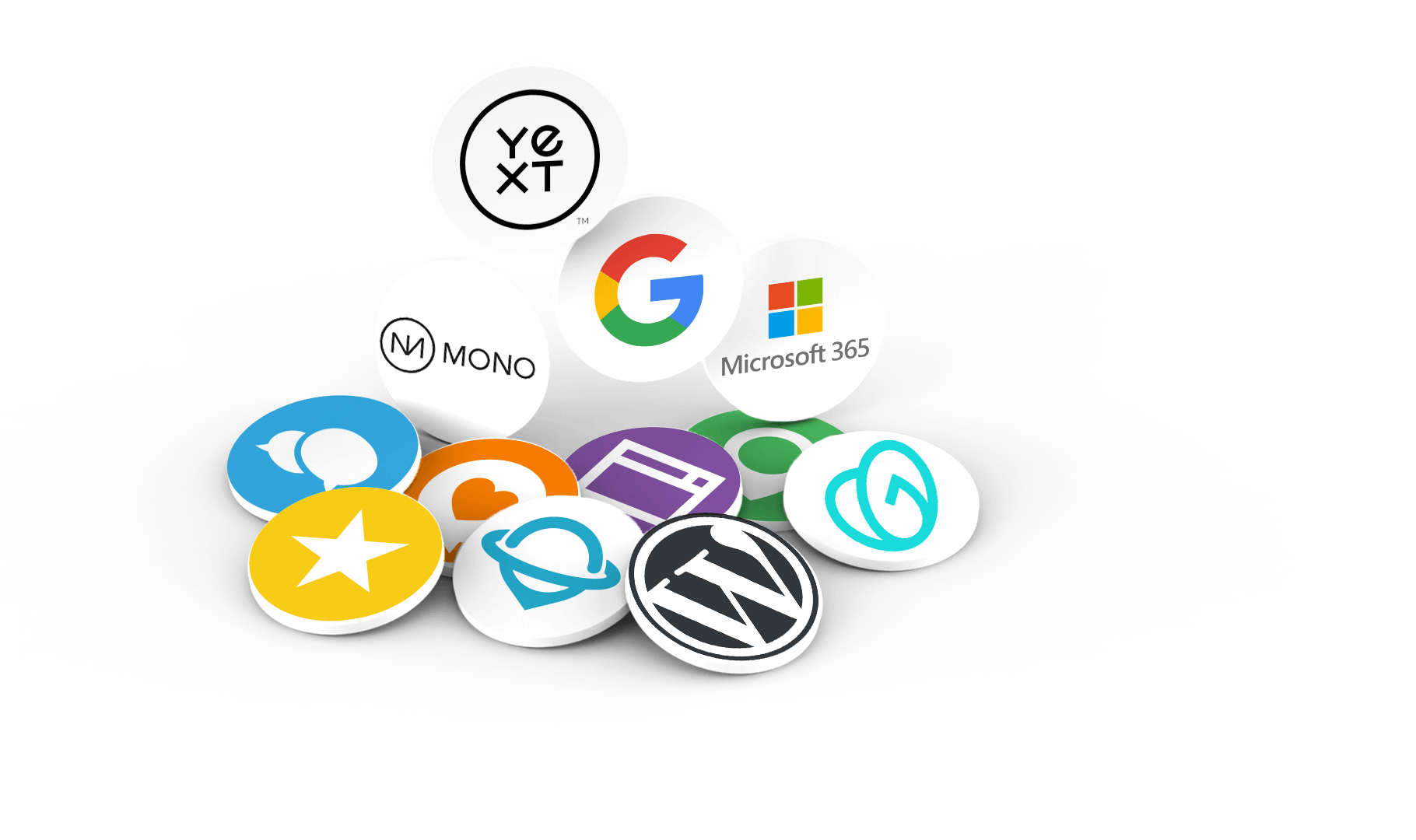 Top Tier Software
at A Low Price
We partner with the leading brands in business tech to deliver you a unique dashboard offering bundles of services. Every aspect of your technology necessities to effectively run your business and marketing in one space.

Ensure business listings are accurate across the web
Inconsistent business listings can spread across the web like a deadly disease, affecting major online directories and search engines that control local search results.
Forty percent of local businesses have listing errors, and 73% of consumers lose trust in a brand when their listings are incorrect (Search Engine Land). Guess where they're going? That's right—the competitors who are more discoverable.
Good news is, it's an easy fix with big benefits. By claiming and correcting your business listings across the web, you not only prevent charity for your competitor you boost your SEO results and gain more visibility among potential customers.
Our Listings Management Tool strengthens your online presence by:
Directly updating major directories like Google, Facebook, and Bing with accurate data
Syndicating accurate listings across 300 sites that control local search
Continuously claiming and correcting missing and inaccurate listings
Listings Management Reporting
The data landscape is very complex and understanding how data changes across the web can be challenging. Therefore, it's critical to report on how everything is working. Social Mermaid provides what similar tools don't: complete transparency with tracking and reporting metrics so you can see exactly what's happening with your information and the value the service is providing.

Reputation Management Features
Your online reputation matters
Every minute businesses are being shaped by consumers who are exchanging dialogue and sharing reviews about them online. Since 97% of consumers find local business info on the web, you need a way to see what your customers are saying and a platform to join the conversation.
Take control of your online brand
Reputation Management allows you to take control of your online presence by allowing you to correct your business listings, monitor and manage reviews, observe what competitors are doing, and much more.
Simple social media management
Save time by using one platform to monitor and analyze your social media efficacy.
Competitor insights
Monitor what your competition is doing online and build strategies to gain more customers in your area.
Generate reviews
Easily gather new reviews from delighted customers and ensure that negative reviews stay private
Monitor reviews
Receive an alert the moment a review is submitted on all of the most popular review sites, including Yelp, Facebook, and Google, as well as a ton of sites that are relevant to your specific industry.
Monitor web presence
View the accuracy of your business listing data across the web on all of the major directories and citations. Listings are crucial to making sure people can find you on Google.
Advanced listening
Find "mentions" from news sites, blogs, and social networks so you get the full picture of what people are saying about your business.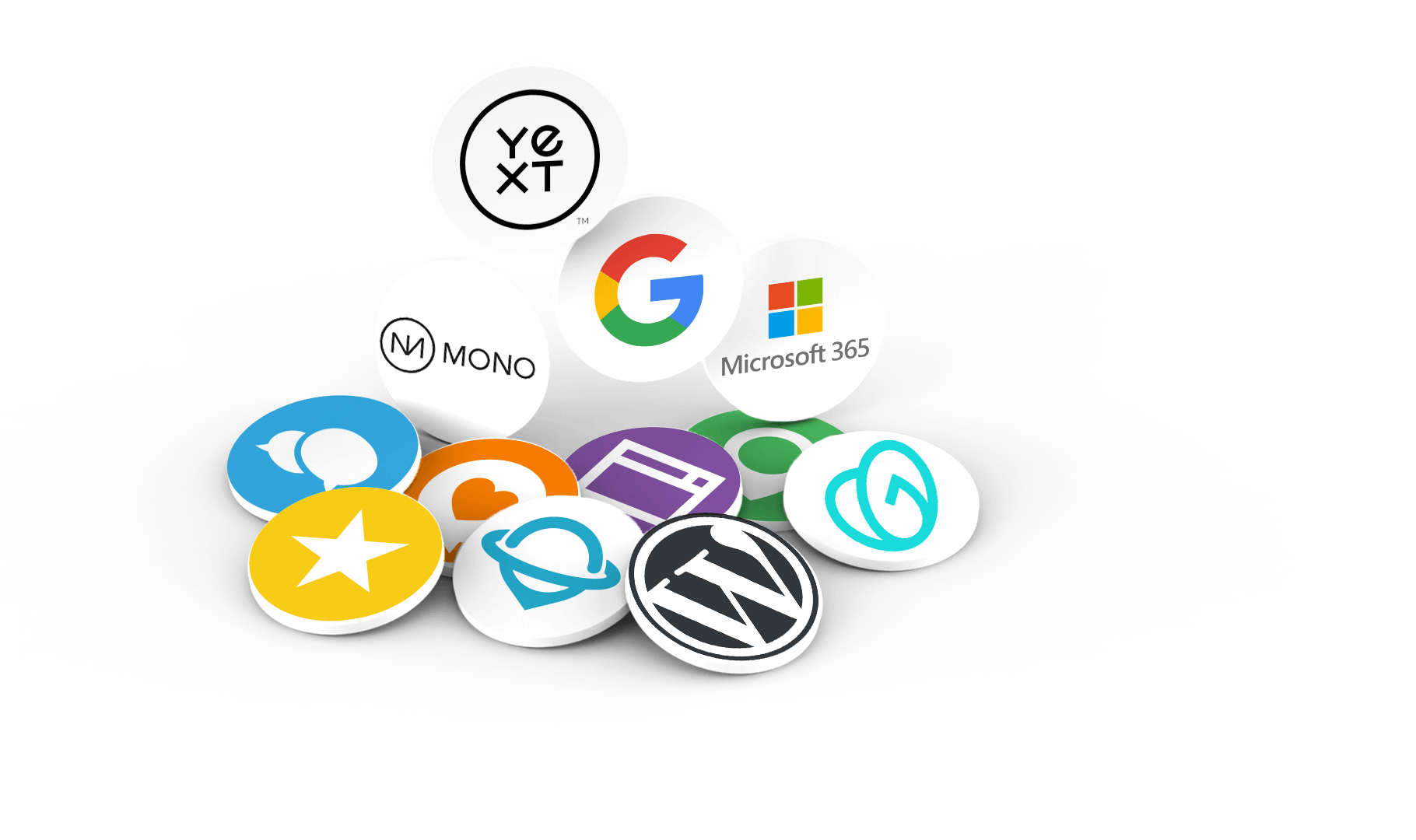 Monitor all of your locations at once
It doesn't matter how much money you pour into national advertising campaigns, customers are still going to judge your brand by how clean the bathroom is at the nearest location and you can be certain they're going to make their opinions known.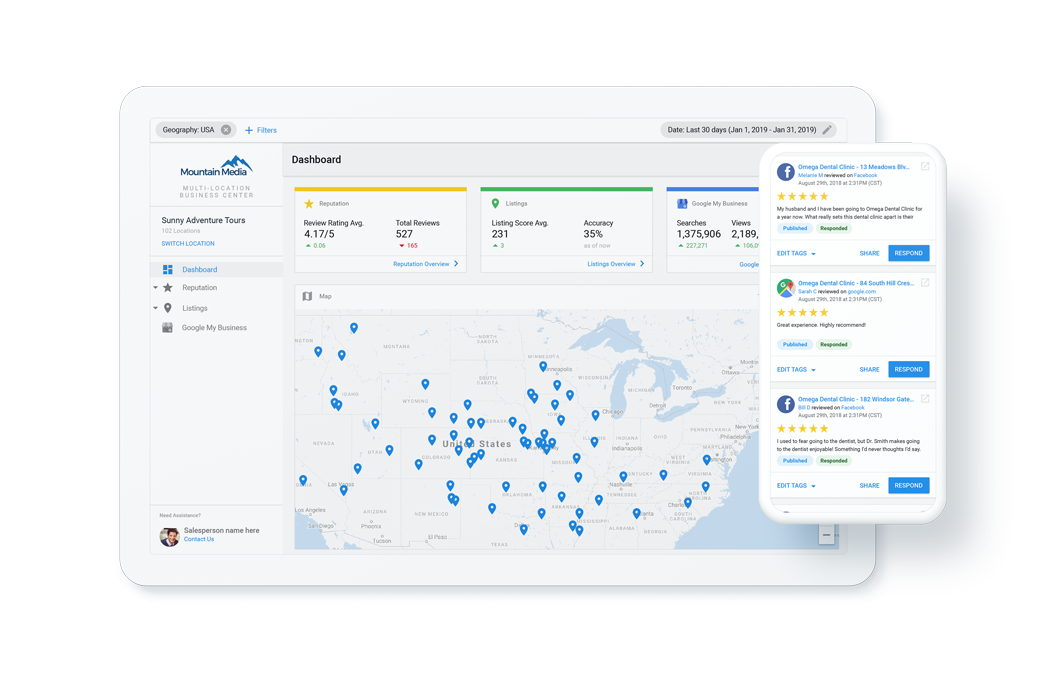 Review comparison and management
Compare scores between locations and identify the best and worst performers, enabling you to better focus your time and effort.
Post to multiple social accounts
With multi-location posting, you can post to Facebook, Twitter and Google for numerous locations at the same time.
Listing visibility and accuracy
See how and where your locations are listed on directories, review sites, and social networks.
Scalable from 2 to 2000+ locations
There is no limit on the amount of locations that can be added to reports.
Interactive roll-up reports
Monthly reports give you a birdseye view of your online presence and allow you to dig deeper into individual locations.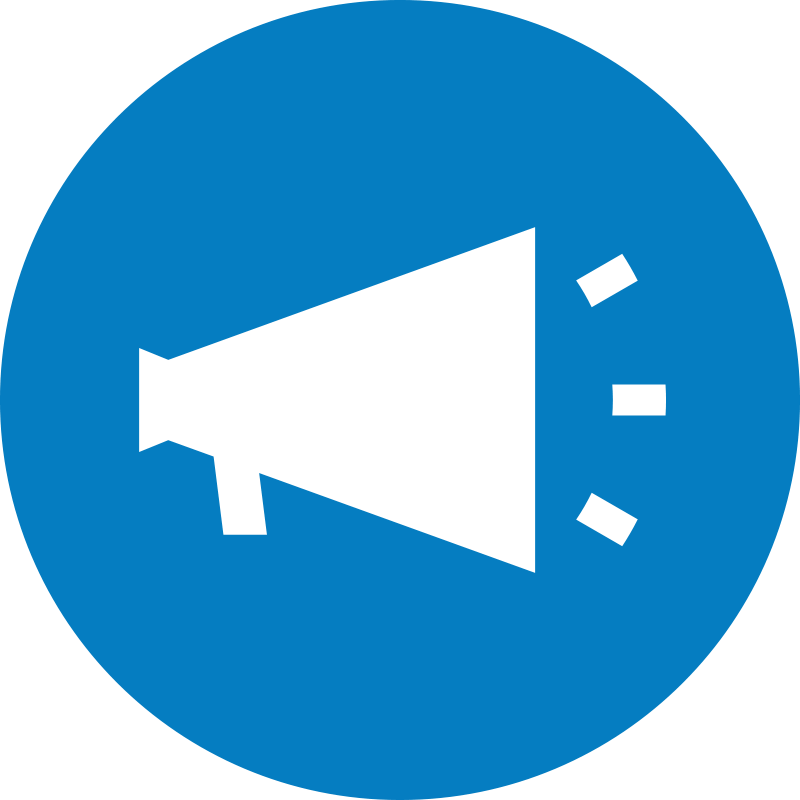 What is Advertising Intelligence?
Advertising Intelligence brings your clients' ad campaigns under one roof so you can see what's working across various platforms. Uncover recipes behind rockstar campaigns, pinpoint what's making you money, and use automation to stay on top of reporting.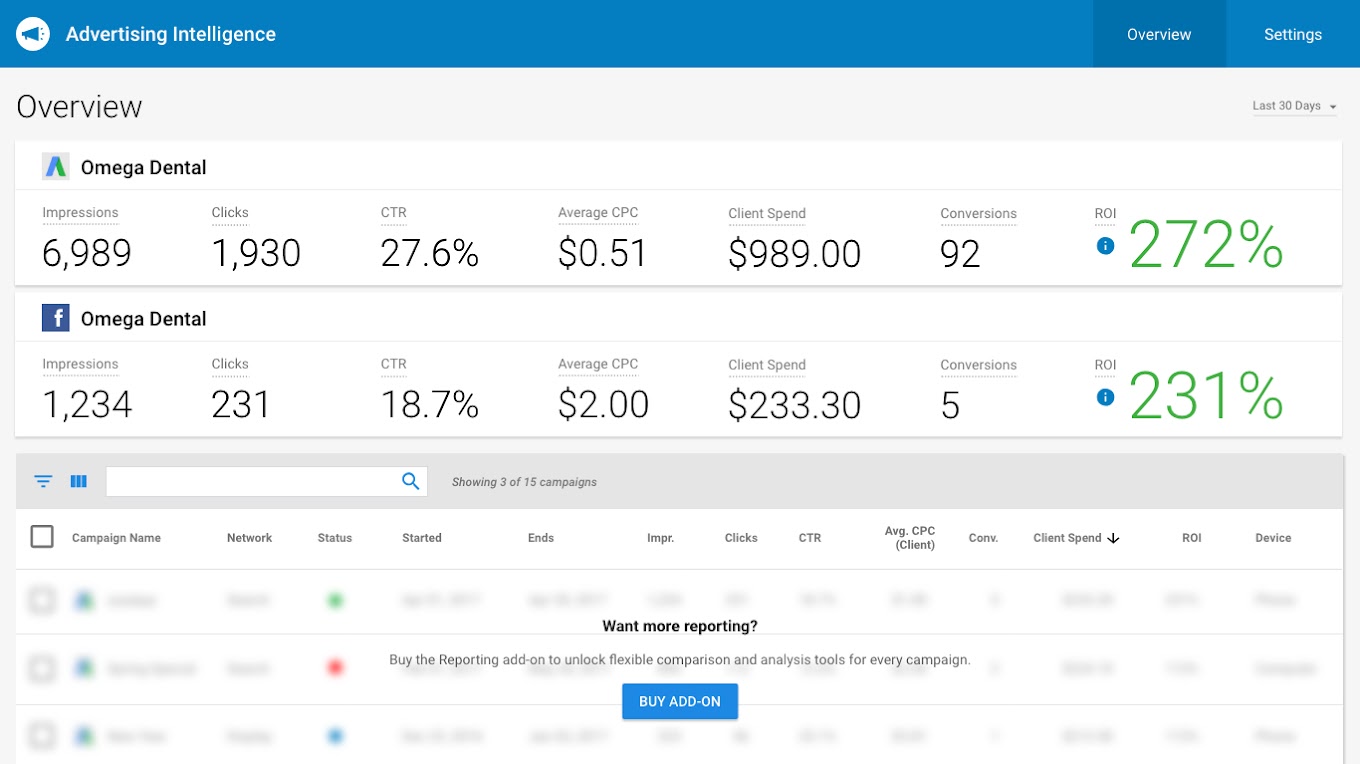 Use Advertising Intelligence to consolidate reporting from these advertising platforms:
Google Search Ads
Google Display Ads
Google Analytics
YouTube Ads
Google Shopping Ads
Gmail Ads
Facebook Ads
Instagram Ads
Messenger Ads
Audience Network Ads
Post to multiple social accounts
Bring your Facebook Ads and Google Ads campaigns under one roof – determine what's working across ad platforms.

Pinpoint what's making you money – combine live reporting and unique sales data to show your true ROI.

Comparison tools for smarter campaigns — look at your advertising data with confidence. Smart insights and comparison tools will help you understand what types of ads are giving your business the best results.
ROI calculator — the ROI calculator is designed to give you a quick understanding of your performance. Advertising Intelligence considers variables like conversions and ad spend to gain a clear picture of the success of your ad dollars.